The Sun Mum Weather Service
–
Concept + Art direction + Design + Copywriting + Social

Queensland Health  /  Client
JuniorCru  /  Agency
Jonathan Drapes  /  Creative director
Oliver Beeston  /  Copywriter
Charlie Fergusson  /  Director
Fabric Films  /  Production
The Post Lounge  /  Post Production
Sun safety is taught in Australia from a very young age, but as kids become teenagers, their priority shifts from sun safety to a million other things.
Getting teenagers to listen is a challenge and it's easy to sound super lame. And when it's the government telling you not to get a 'tan' — forget about it.
We created The Sun Mum Weather Service: 95 kilos of love and affection delivering a daily weather forecast to teenager's Facebook news feeds.
The look and feel, tone of voice and casting were super important. If it feels even a little hokey, teenagers simply won't engage.
 
I wanted the campaign to have a lo-fi, scrapbooking, so-bad-it's-good feel — something you'd expect to see from a doting and dorky mother with a beard. I drew inspiration from sites like Reddit and Imgur, as well as 1990's homemaker magazines.
 
Jonathan Drapes, Oliver Beeston and I co-wrote dozens of scripts for the TVC, online content and daily social posts, tweaking them on the shoot to better fit the talent.
The target of 10,000 subscribers was achieved in less than 4 weeks and during the campaign's initial run, weekly reach was over 330,000 and online videos views were over 450,000.
The campaign picked up 12 awards at the 2014 BADC Awards including two gold.
The Sun Mum campaign has been running since 2013 and in 2017 was relaunched as Sun Squad.
Of June 2017, Sun Mum has over 51,500 Facebook Fans and over 1.79M video views on YouTube.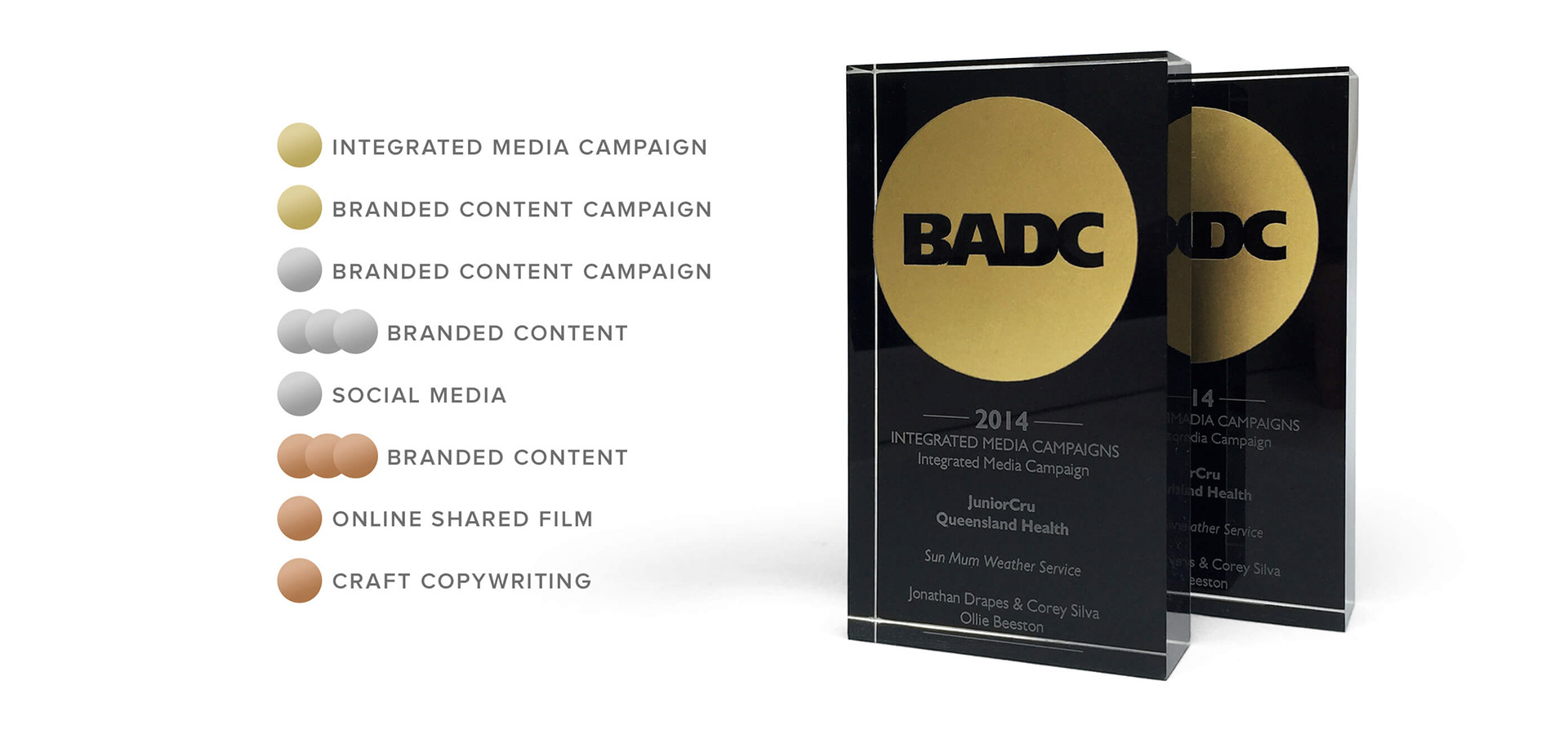 What do you do to keep the kiddies engaged and make use of the reels of footage and sound bites left over? We created two Facebook apps throughout the campaign to do just that.
Have something to say to someone? How about Sun Mum delivers that message for you. We put a call out for fans to submit their own quips and quotes, the best ones were filmed and tagged with the fan's name, ready to share.
We had a tonne of great Sun Mum sound bites I couldn't bear to waste, so creating a 90s sound recorder throwback seemed kind of perfect. Fans could download the sounds or share with friends for the perfect reaction.