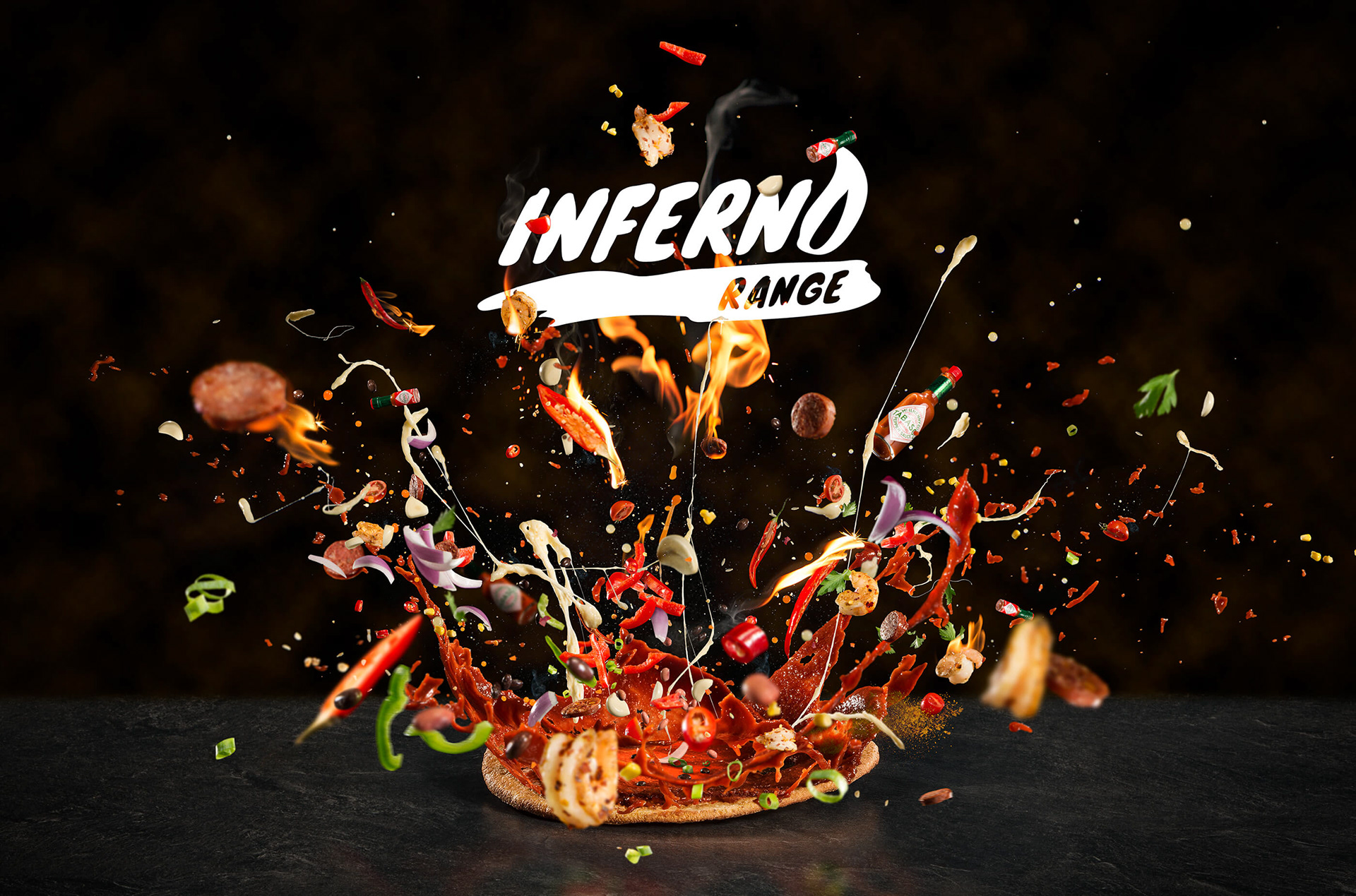 Pizza Capers Inferno Range
–
Concept + Art direction + Design
Pizza Capers  /  Client
JuniorCru  /  Agency
Jonathan Drapes  /  Creative director
Andie Graham  /  Copywriter
Simon Hammond  /  Director
Taxi Films  /  Production
Cutting Edge  /  Post Production
Nadine Shaw  /  Photographer
Our job was to get heat-lovers excited for Pizza Capers new Inferno Range — spicy pizzas you can make even hotter with the bonus Tabasco sauce.

We blew it up.
Believe it or not, blowing up a pizza for real doesn't look that appetising. So it was no easy task to blow up the pizza while still capturing Pizza Capers signature mouth-watering food styling. But we did it, thanks to a few trade secrets.
I worked with director Simon Hammond to capture the explosion on film and photographer Nadine Shaw to create the incredible stills for print and online.