Cannes Young Lions Australian final
–
2012
Concept + Creative direction + Art direction + Design

Josie Burns  /  Copywriter
To tell people that by supporting Priceline, they're supporting charities for women. We could choose one or more charities to focus on.
We chose Alzheimer's Australia. To create a sense of empathy for women suffering from the disease, we took nursery rhymes — something everyone is familiar with — and made it less familiar.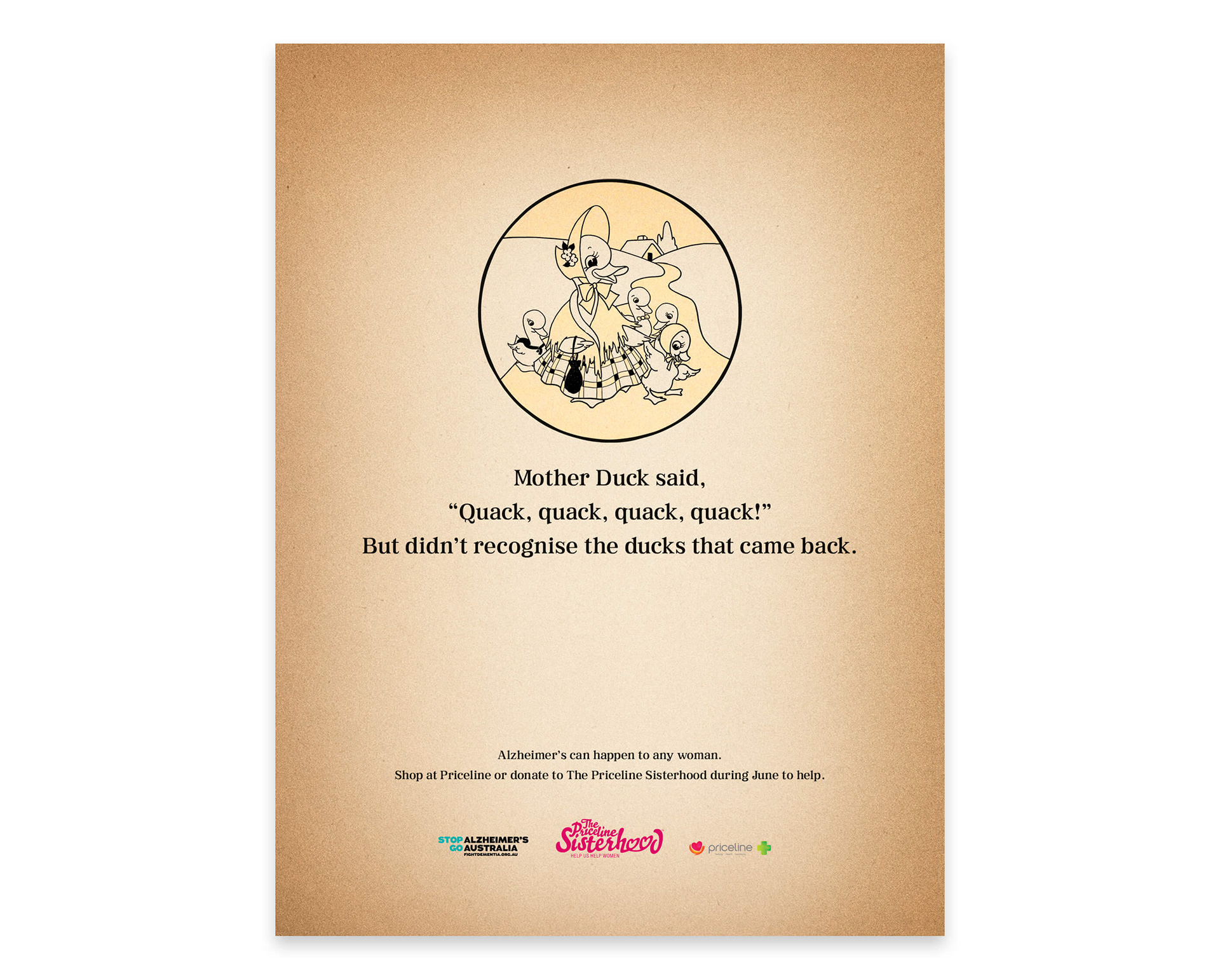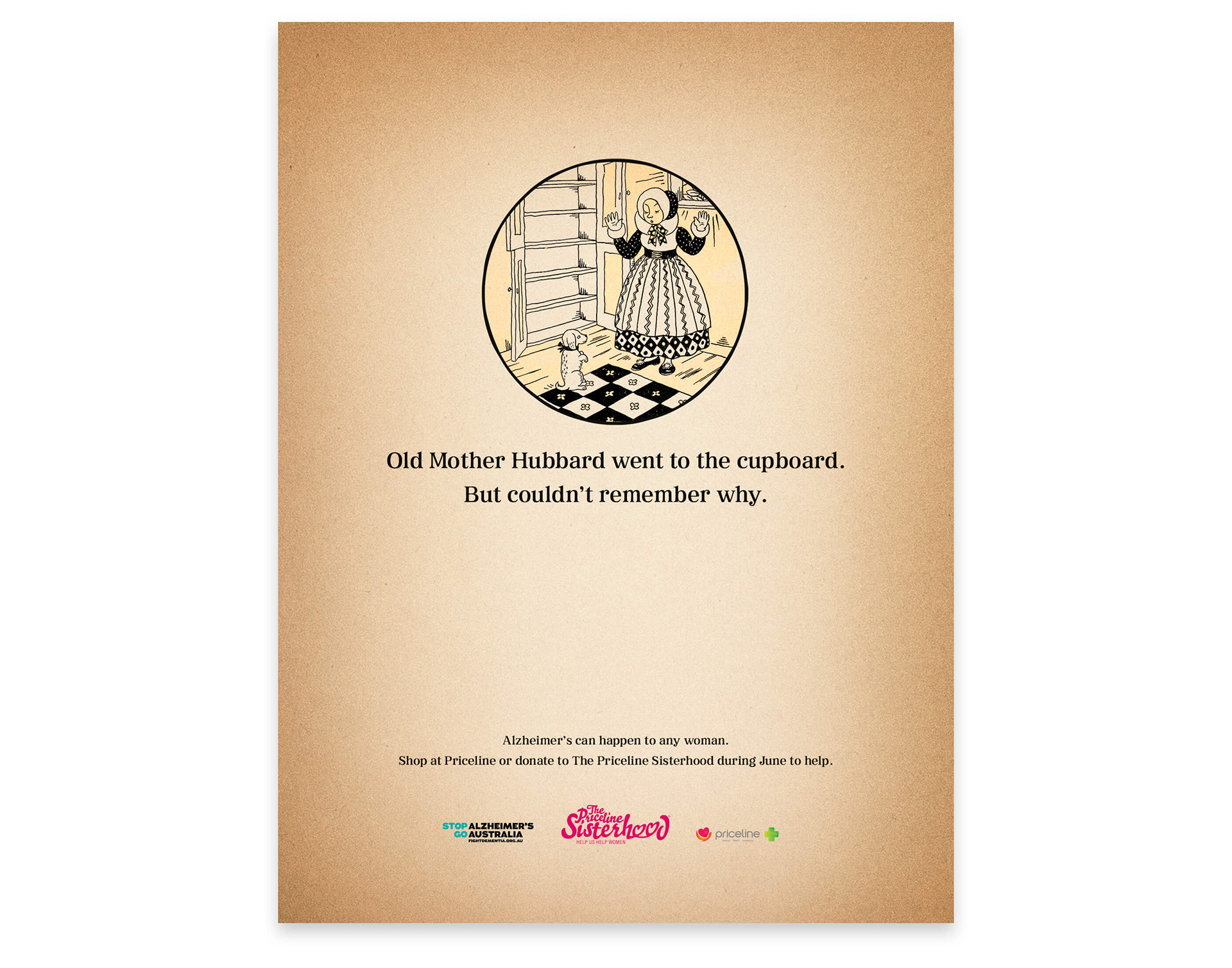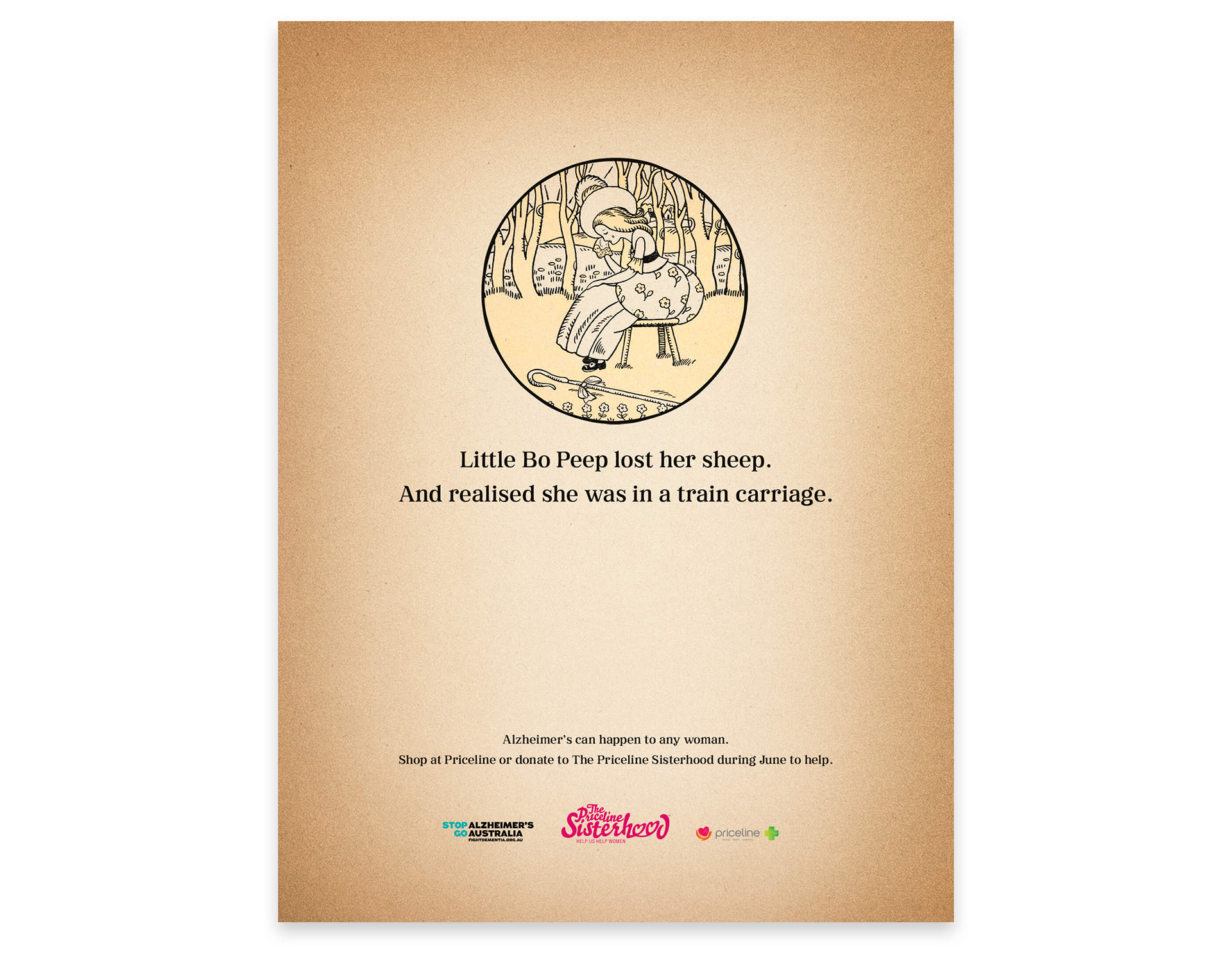 Cannes Young Lions Australian final
–
2013
Concept + Creative direction + Art direction + Design

Josie Burns  /  Copywriter
Convince people to donate to the Murdoch Children's Research Institute.
We demonstrated how donations to life-saving research can result in infinite benefits for years to come.
Readers insert a banknote into the print ad to see the long-term effect their donation could have.